Gemini makes it simple to select and report on multiple projects. Select the desired projects and click the View button.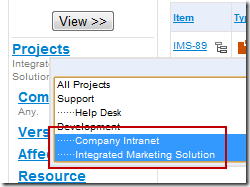 You will then see items being displayed from multiple projects.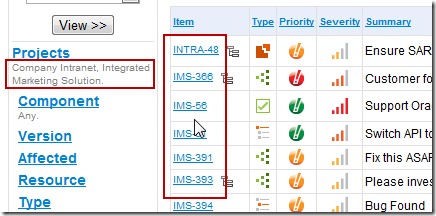 Different projects may well have different component and version structures as well different resources. When multiple projects are selected, Gemini automatically provides unified filter options. For example, components from the different projects are unified and presented for filter selection.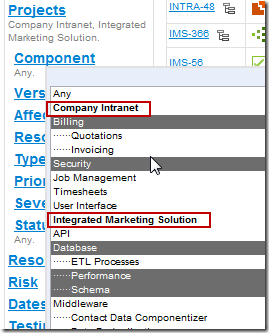 This approach it extended to the other filter options and provides a quick and easy way to bring together items from multiple, disparate projects.
The filter can then be saved and reused as required.