Every item as a comment trail that displays the latest comment at the top of the Comments tab.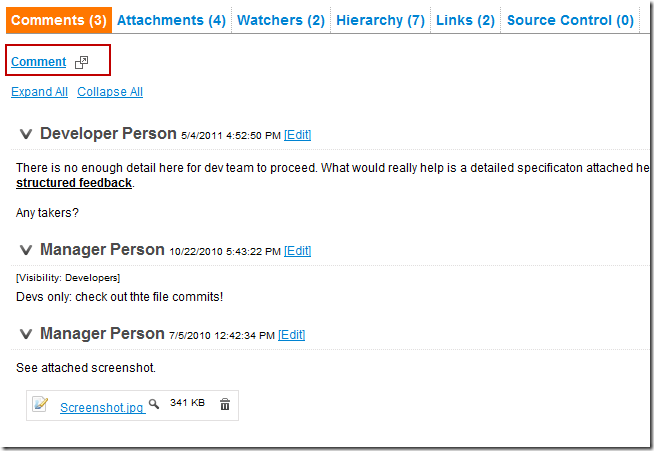 You can add a comment by clicking on the Comment link and provide your comment with optional attachment. note that you can also choose to show additional input fields when adding a comment.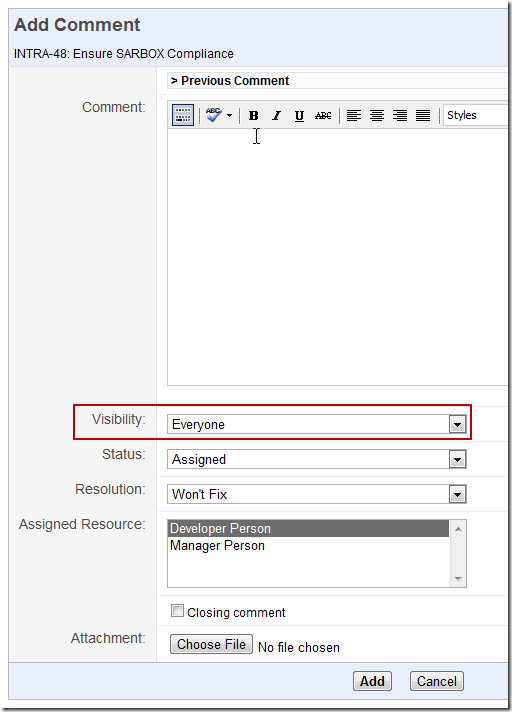 Visibility can also be set to determine who can see this comment. If visibility is set then you will see precisely which group can see the comment.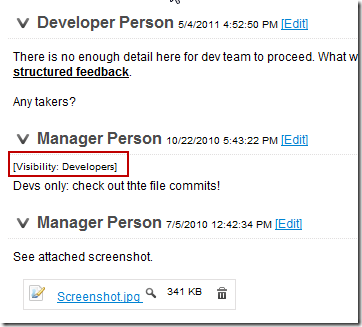 Which Fields Are Shown?
Depending upon the item type and the way the Gemini Administrator has configured screens, you may see more or less elements on the add comment screen. This is because Gemini Administrators can configure Gemini so that different comment screens are used for different item types. For example, when adding a comment to a Bug you may also allow the status to be updated, but not for Change Requests.
These settings are all controlled via Item Screen definitions.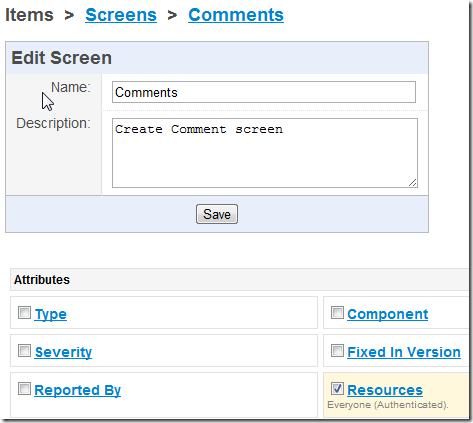 Once the comment screen is defined, you can attach it to the relevant item types.