Workflows enable the controlled transition of an item from creation to closure.
Gemini Administrators can define the possible list of transitions and then link together to create specialized workflows that can be assigned to either Projects or specific Item types.
When creating or editing an item you can change the status according to the "rules" specified within the applicable workflow.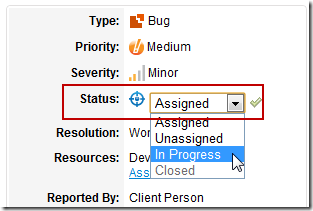 Item Status Values
A status value describes the current state of an item.
Gemini Administrators can define a custom status value with a relevant image.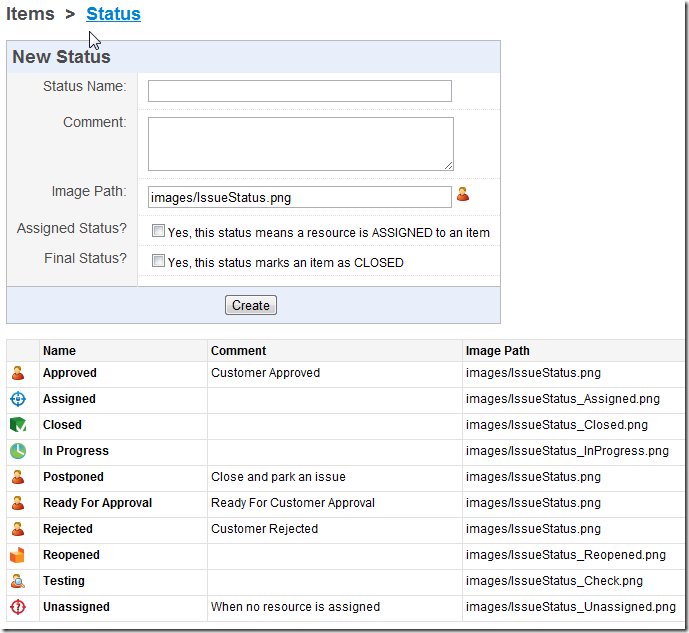 The Assigned Status option is used to signal whether the state represents that an item has been resourced.
The Final Status option option indicates that the item is in a "closed" state.
Defining Workflows
A workflow consists of statue values organized logically. Simply decide which state values should participate in the workflow.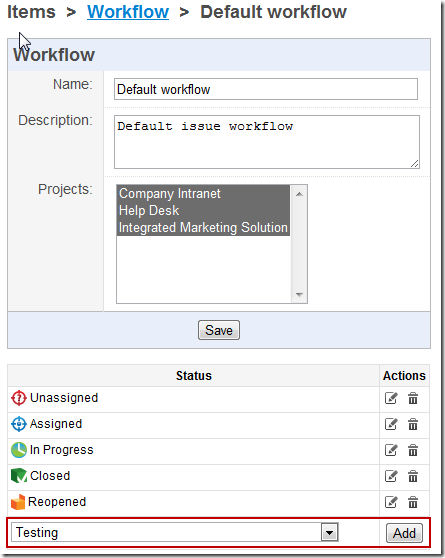 Drag-drop to sort the ordering of the items.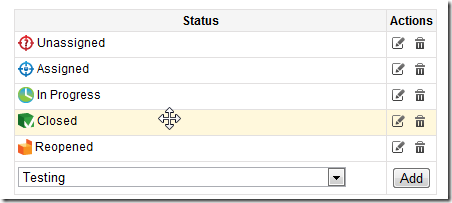 Now edit each item in the list and define the transitions.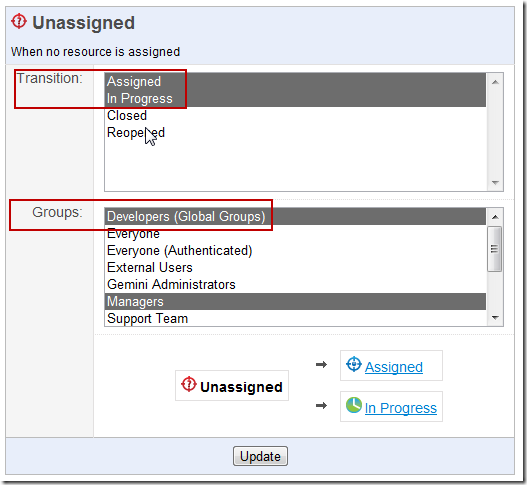 In the above example, only "Developers" and "Managers" can transition from "Unassigned" to "Assigned" or "In Progress".
Attaching Workflows to Projects
Workflows should be attached to projects thus ensuring all items flow through the same workflow.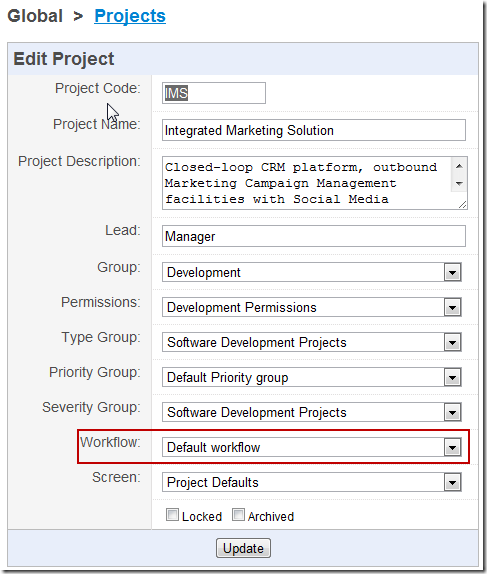 Attaching Workflows to Item Types
For complete control, workflows can also be attached to individual item types. In doing so, the project level workflow is then overridden.
Simply edit an item type and select an appropriate workflow.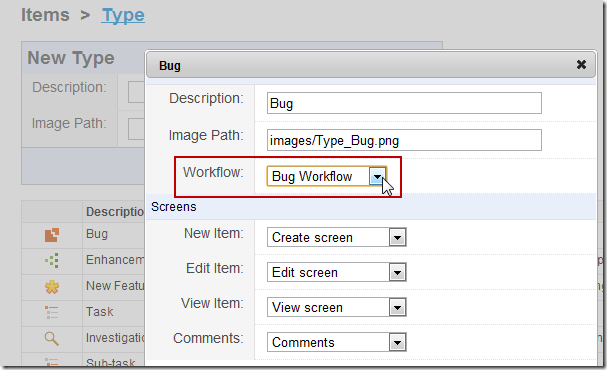 Hierarchy and Workflow
When an item is a parent of another item, then certain status values not be available on the parent.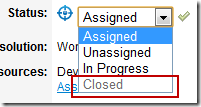 Typically the "Closed" status value maybe unavailable for selection due to a dependent item not being closed yet. This is because parent items cannot be closed until all dependent items have been closed.