Visibility of individual items can be controlled to ensure that only those users from specific groups can view an item. When viewing a list of items, you can determine those items that have restricted visibility by the "padlock" icon.

When viewing an item you can also determine if the item has restricted visibility by looking at the Visibility attribute.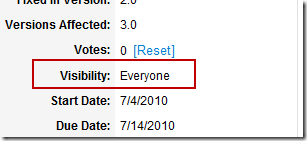 By default items are visible to everyone (as per the above screenshot). However, when creating or editing an item, you can set it's visibility.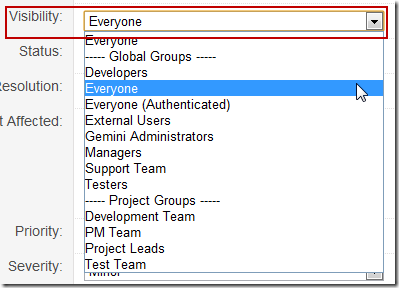 Visibility can only be restricted to user groups defined within Gemini and only one group may be selected.