Item Links allow referential links between two or more items indicating whether they are grouped, related, duplicated, etc. There is no workflow associated between such items.

Gemini Administrators can define their own link types such as "grouped".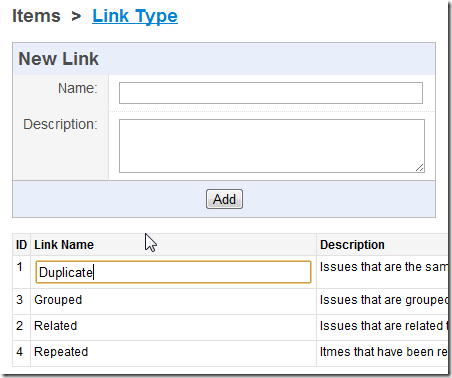 You can link two items together by clicking on the Links tab and then click on the Add link. Using the autocomplete box you can find and link an existing item to the current item.