A pattern in Gemini represents a collection of Items – Bugs, Enhancements, Change Requests, etc.
Exporting
You can create a pattern by exporting existing Items.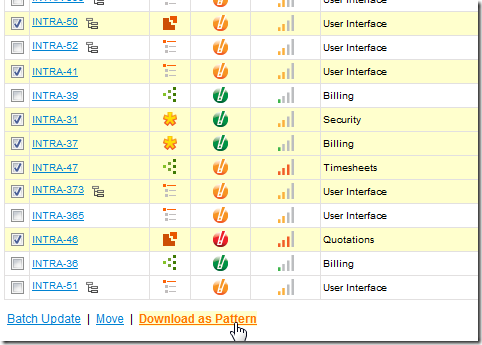 This will allow you to download and save the selected Items into a "gemini.pattern" file.
You can also grab pre-defined patterns from the Project Patterns community site.
Importing
Patterns can be imported into an existing project via Project Administration.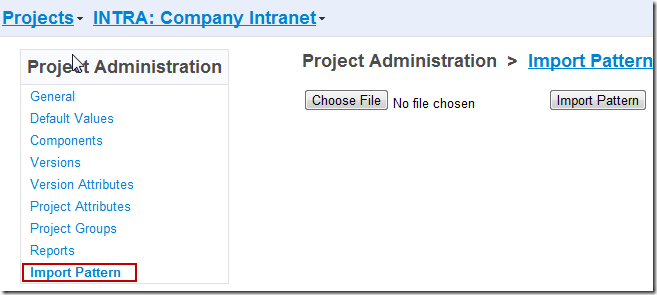 You can then make amends as required to the Items being imported.