Every project provides time reporting so that you can analyze who spent what time on the project and when. You can view time reports for any date range, current week or month.
You can also break down the time reports by Time Type or just show for selected project resources.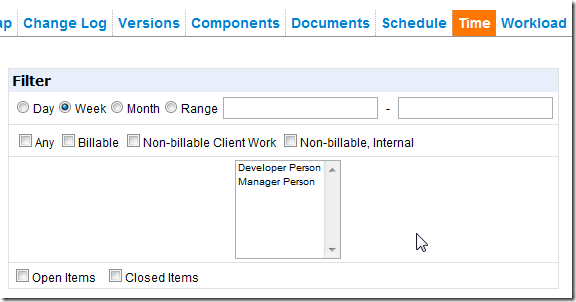 The time report shows hours logged by individual work items.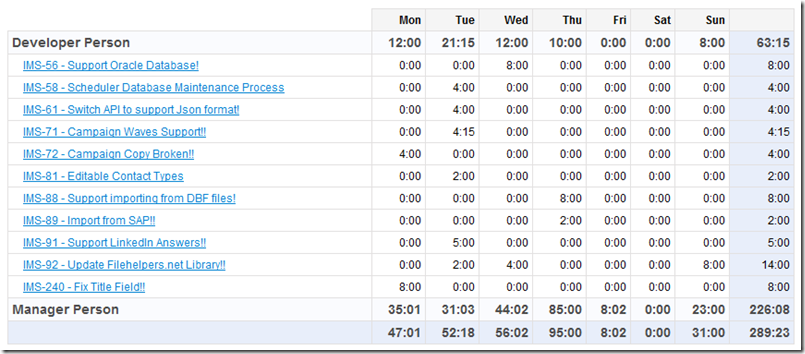 Optionally, you can drill in and see comments associated with time log entries.