Depending upon user permissions, item editing may or may not be allowed. You can click on the Edit link when viewing an item or by clicking the edit icon in the Actions column in the items grid.
Editing View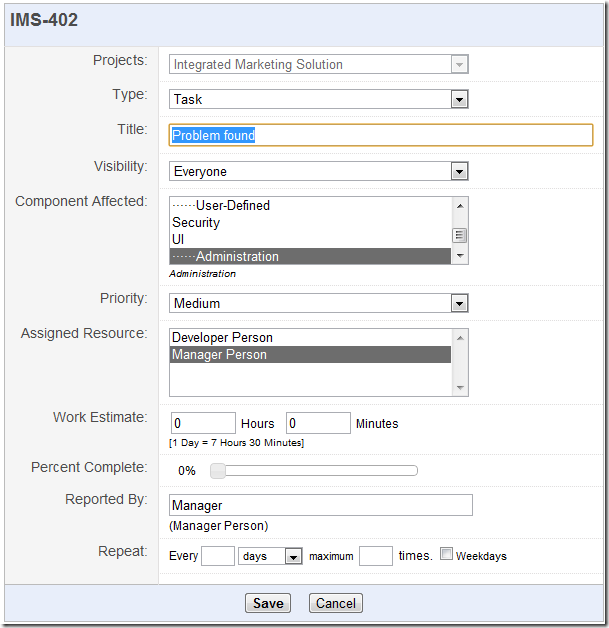 Most fields can be changed when editing an item – except for it's description and attachments.
Relevant Fields Only
As you select different item types by changing the value of Type dropdown, you may see the actual input fields change. This is because Gemini Administrators can configure Gemini so that different input screens are used for different item types. For example a Bug may have 12 input fields whereas a Task may only have 7 input fields. Furthermore, Gemini Administrators can even choose to show certain input fields to users who belong to particular user groups.
These settings are all controlled via Item Screen definitions.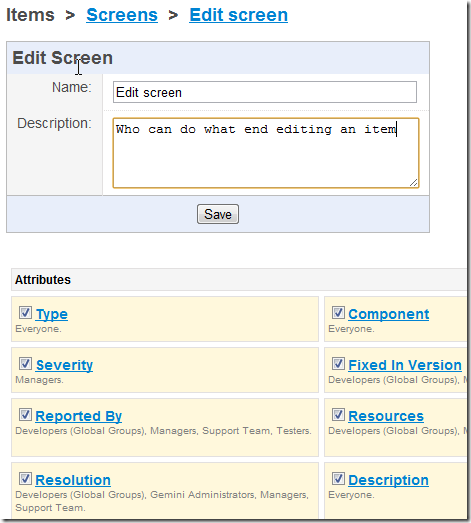 The screen definition can then be attached to the relevant item types.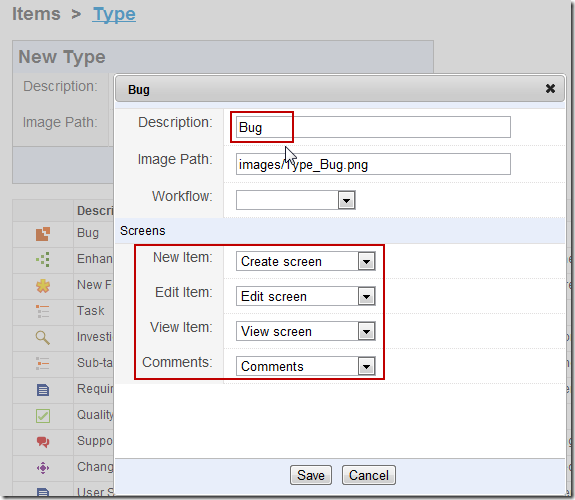 Default Values
If certain fields are not visible to users during item creation, users may not be able to create items if Default Values for hidden fields have not been specified.