Burndown
Burndown charts show the amount of work left to do in a period of time, to predict when all of the work in a given timeframe will be complete.
Burnup
Burnup charts show the total amount of work the project contains and therefore capture information about the extent to which scope might change during the period concerned.
To satisfy every team's requirements Gemini provides both, together with a summary of tasks and time by resource. Gemini's charts can also be exported as PNG, JPEG and PDF files for easy insertion into project documentation and presentations.
Gemini's Burndown and Burnup charts show you:
The progress as a percentage of the total tasks
The number of open tasks
The number of closed tasks
A breakdown of tasks by the top 3 statuses
Version Start and Release dates
The number of hours over or under the estimate
The estimated number of hours
The number of hours logged
The number of tasks remaining for each resource in the iteration
The number of hours that those tasks are expected to require for completion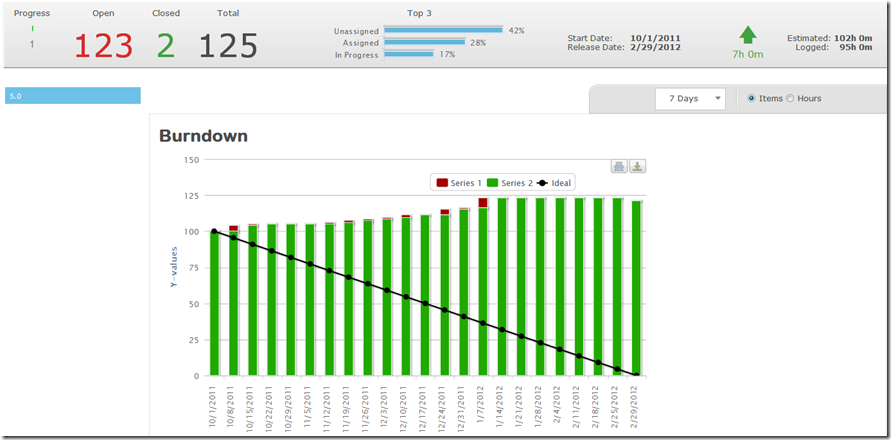 Fig 1.0 Burndown Chart with the summarization of the iteration in the header section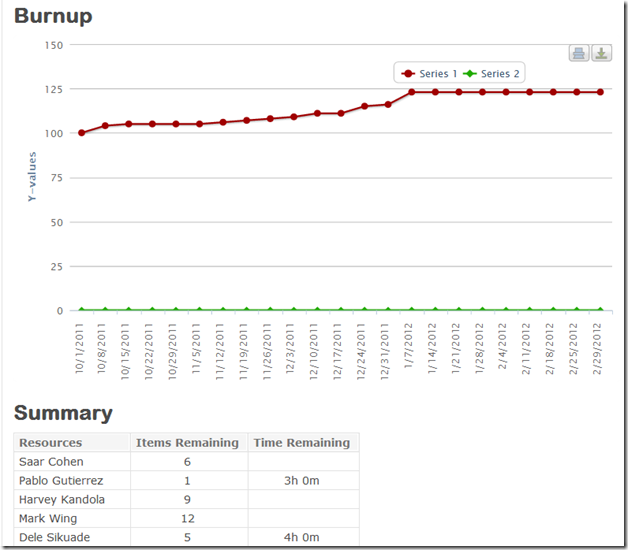 Fig 2.0 Burnup chart and summary of tasks by resource in the page footer