Filters can be saved and reused when required.
Saving
A filter must be named before you save it.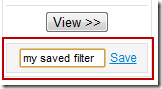 Once saved, you will see the following visual cue.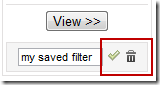 Reusing
Saved filters are available from the Items dropdown menu. Just select the desired filter and Gemini will execute it and return the matched items.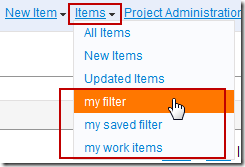 Deleting
In order to rename or delete a filter you must first execute it and then rename or delete as required.