Gemini integrates with the following leading Source Control systems:
Subversion (SVN)
Git
Mercurial
Microsoft Team foundation Server 2010
CVS
PureCM
Visual SourceSafe
Typical Check-in Experience
Using one of the Gemini SCM connectors above, you would typically provide an item ID during the check-in process.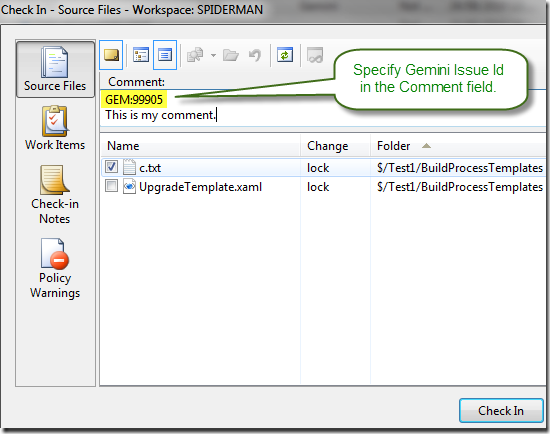 Once the commit has taken place, the Source Code tab will detail all committed files.

Any comments from the SCM check-in dialog are also added to the item as comments.