There are various ways users can record their time log entries against individual items.
Items Grid
Simply click in the clock icon the Items Grid.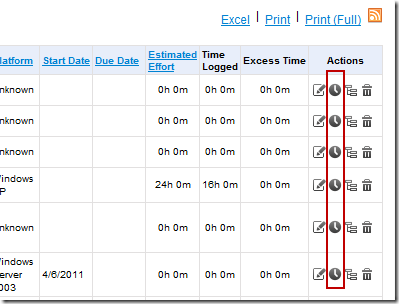 This will bring up a Time Log screen that allows users to log time, change work estimates and update percentage progress.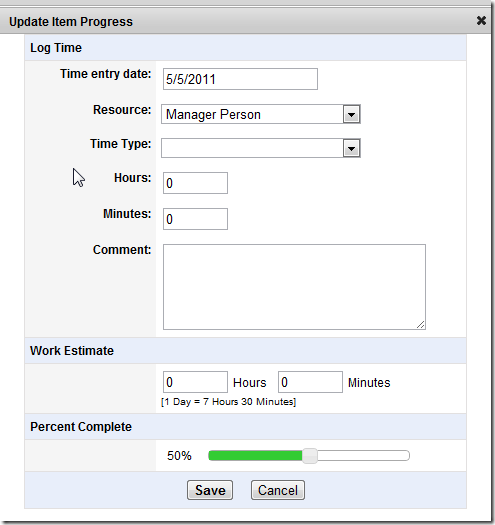 Item View
When viewing an item you can see the work estimate, time logged and remaining or excess time.

The Time tab allows users to review all time entries and to record new time entries.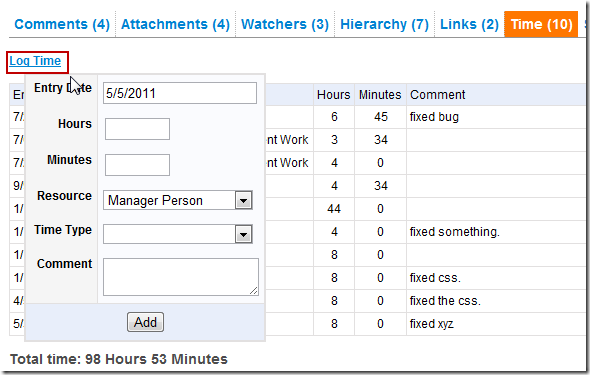 Gemini Visual Studio Add-on / Gemini Desktop
Users can also record stop-watch style time entries when working with the Gemini Desktop rich client application or the Gemini Visual Studio Add-in.
Users simply press "play" to start recording, "pause", and then click "stop" to complete their time entry.