Every item can have a time estimate attached that details the effort required in hours and/or minutes to complete the item. For example, we could estimate 45 hours to complete Change Request.

When viewing an item you can click on the Time Tab to see the time logs added by resources who have worked on the item.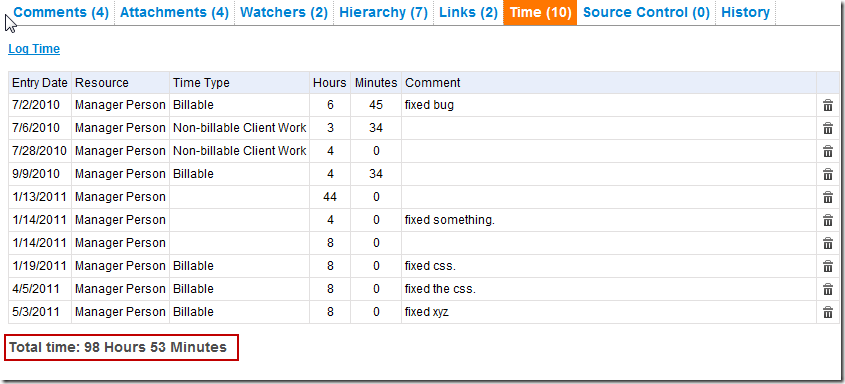 Custom Time Types
Time Types allow users to tag their time with category that can for example, detail the type for activity being performed. Gemini Administrators can add and remove custom time types as required.