Every item can have a time estimate attached that details the effort required in hours and/or minutes to complete the item. Fro example, we could estimate 45 hours to complete Change Request.

Estimated effort can be specified when creating or editing an item.

When viewing an item you can click on the Time Tab to see the time logs added by resources who have worked on the item.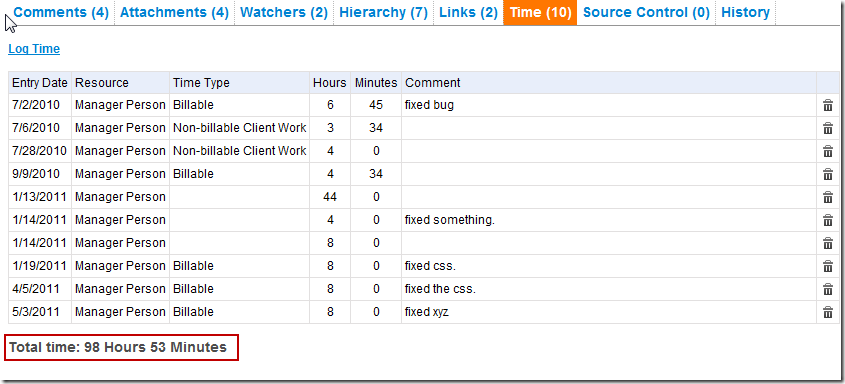 Clicking on the Log Time link allows users to record their time spent on this item.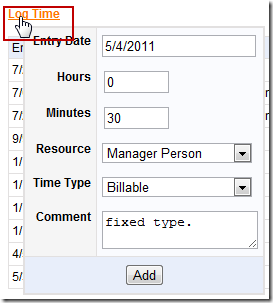 The Entry Date is a date picker and is used to that detail when you spent this time.
The Hours field captures how many hours you wish to log against this item.
The Minutes field captures how many minutes you wish to log against this item.
The Resource option is only available to Project/Item Administrators and enables them to log time on behalf of another resource.
The Time Type option allows users to categorize the type of time they are logging. Time Type options can be customized by Gemini Administrators.
Percent Complete

The Percent Complete field is independent from the time logs and provides a means for resources to indicate work progress of the item. Time logs are not used to automatically derive progress.