Gemini allows you to map Gemini global groups with Active Directory groups. Users are then automatically added or removed from the Gemini groups according to the Active Directory groups. Note that you must have the Gemini scheduler service installed for the synchronization to work.
Step 1 – Enable Active Directory Integration
Enable and configure Active Directory integration in Gemin via the Administration –> Active Directory page: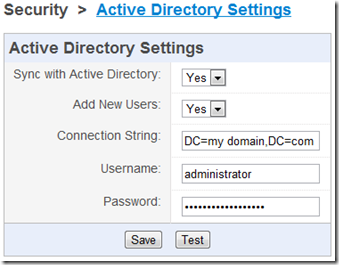 You can choose to add new users automatically, so if a new user is added to an Active Directory group and that user is not in Gemini then the user will be added to Gemini automatically. Note that only users who have have never logged in to AD will not be imported.
Step 2 – Map Gemini Global Groups to Active Directory Groups
Once we have configured Gemini to synchronize with Active Directory and the Gemini scheduler service has been installed you can start mapping groups between Gemini and Active Directory via the Administration –> Global Groups page and click on the "Active Directory" tab: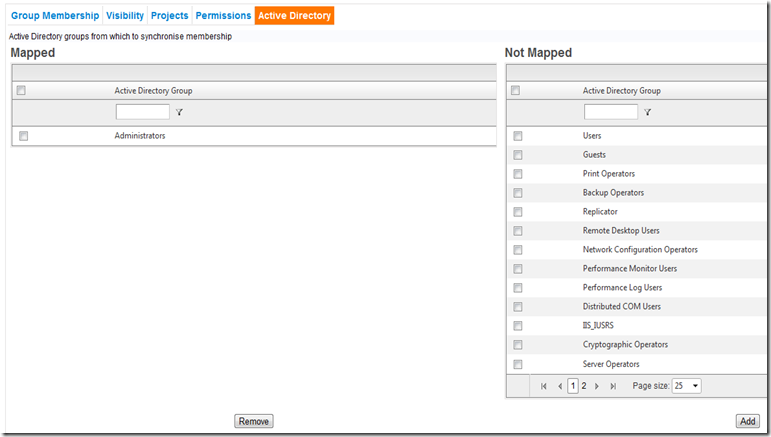 You can add multiple Active Directory groups to a Gemini global group thus making users in these groups part of the Gemini group.