Installation
Download the Gemini Desktop client from here: http://www.geminiplatform.com/download
First Look
The Gemini Desktop consists of a toolbar with a grid below containing items. The version number of the add-on is located bottom right and the button to log into your Gemini instance is located top left.

The Toolbar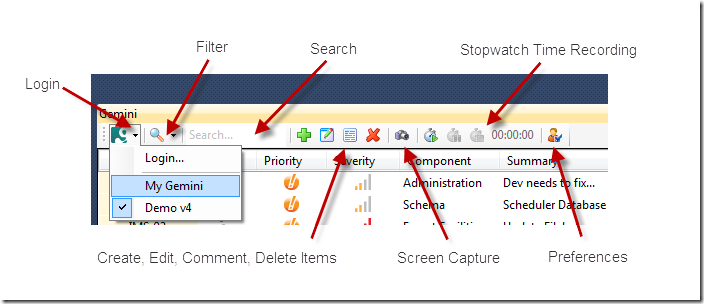 Login
You can save login credentials to multiple Gemini instances with support for Windows/Active Directory login.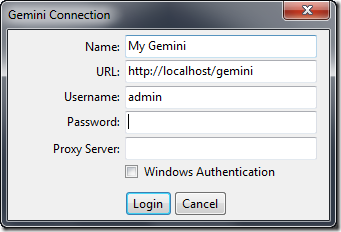 Filter
Items can be filtered using multiple criteria.
You can also access items for individual projects that are organized by category, for example "Development":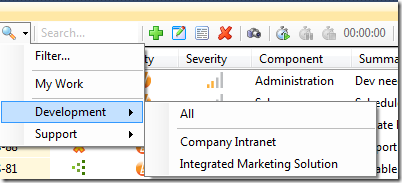 Selecting the "All" option under the "Development" category will result in all items from projects labeled as "Development".
Selecting the "Filter…" will enable you to specify multiple filter criteria.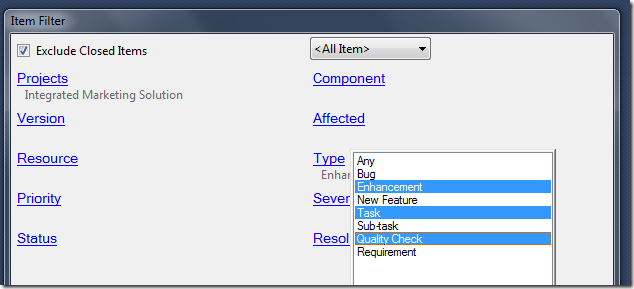 Saved Filters
Filters that you saved within the Gemini web application are also available for selection.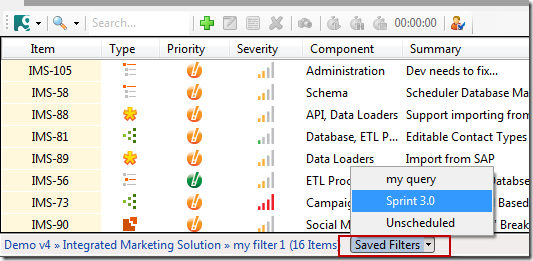 Search
Typing in an item id or keywords into the search box will attempt to return only those items matching your search criteria.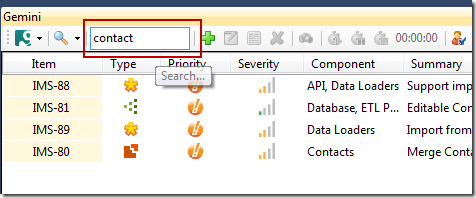 Creating, Editing Items
Double-clicking an item in the Item Grid will bring up the item for viewing or editing. Multiple items can be opened at once.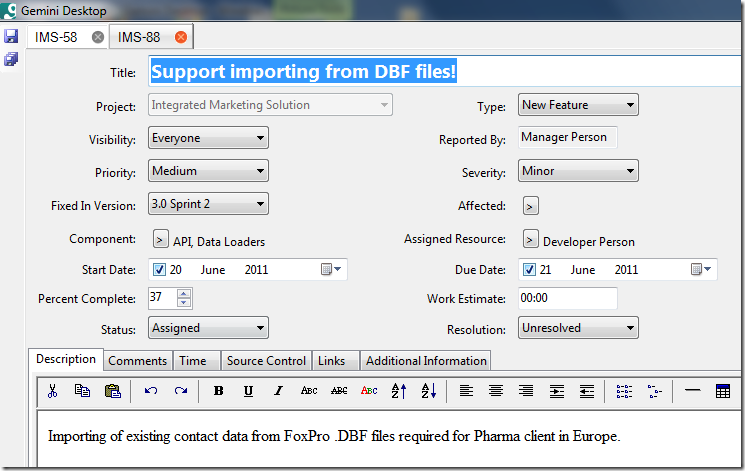 Screen Capture
When an item is selected in the Items Grid, you can choose to associate a screen capture with that selected item.
You can capture the screen, a region or a window, annotate it and then attach it to the item.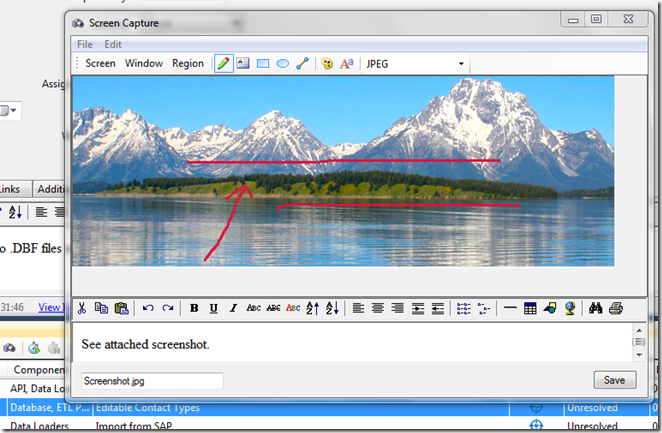 Stopwatch Time Recording
When an item is selected in the Items Grid, you start the stopwatch to record time against that item.
You can start, stop, pause and resume time recording.
The stopwatch is automatically PAUSED when you LOCK your workstation.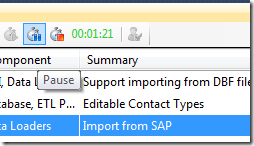 Once time has been recorded, press stop to log your time entry to the item. The time type can also be specified.