Each user within Gemini can configure their own notification preferences on a per project basis by clicking on the Email Alerts link.

Users can then set their own alert preferences.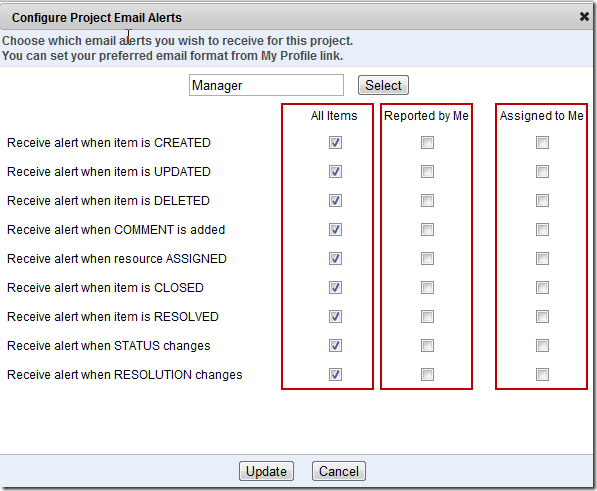 You can configure alert preferences for all items, or items reported by you, or items assigned to you.
Project Administrators also have the ability to set alerts for other users.