Email senders can receive automated emails when new tickets are created or when a ticket changes status.
The STMP section is used to determine which email address should be used to send the email notifications.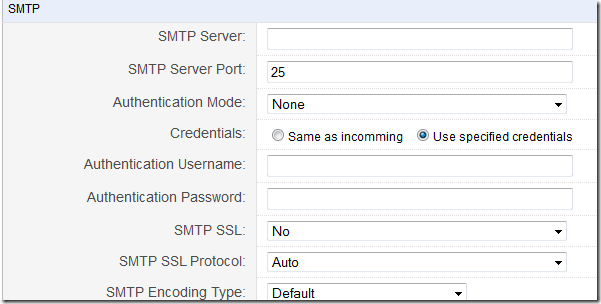 Example:
Simply specify which SMTP details that should be used for responding back to email senders.