The Gemini Scheduler is a Windows Service that you install along side Gemini. It is an optional install and should be installed if the following two functions are required:
Batch sending of Email Alerts to minimize email traffic.
Mailbox processing that turns emails into items within Gemini.
Installation
The installation process will prompt you for your Gemini URL and administrator login credentials.
Once installed you will see the service within the Windows Services list.

The Scheduler Service uses Web Services to communicate with your Gemini instance. All errors, start-up messages and diagnostic information resides within the Windows Event Viewer.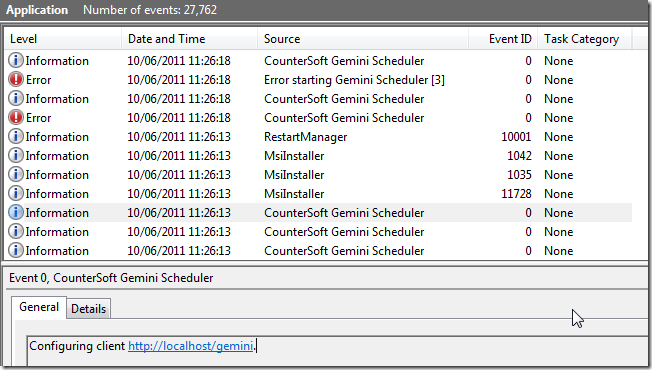 Configuration
Once installed, Gemini should be to configured to use the Scheduler Service. The Email Alert Engine option under Administration –> Notifications should be set to "Scheduler".